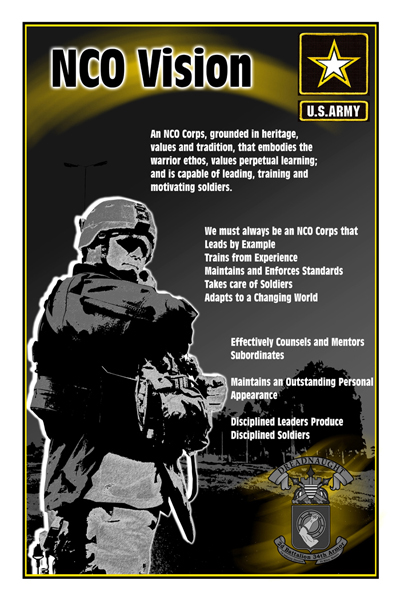 Is The NCO Vision Relevant?
Next week on the NCO Guide we ask the question "The NCO Vision, is it Relevant?" We look at doctrine, as well as what is going on in the field, and talk about the NCO Vision.
This week we hope to hear from you as we take comments from our readers and listeners online and in social media. If you would like to make a comment and want to be on the show call us on the TBS Hotline at (254) 853-4410, leave a voice mail we will play it on our upcoming podcast. Or, you can leave a comment on the NCO Guide blog in the comments section at http://wp.me/p2EKBd-6n or use the hashtag #NCOGuide in your tweets, we will respond to them.
/topsarge
CSM Dan Elder, USA, Retired
@dandotelder