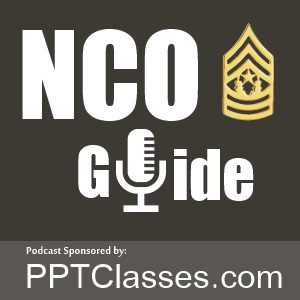 Who is Training the Platoon Leader?
Please note we are aware of our technical problem and the poor sound quality. We felt it important to share this discussion and we will work harder to ensure our levels are corrected for future editions.
This week on the NCO Guide CSM (Ret) Dan Elder and CSM (Ret) Archie Davis ask the question in the NCO Guide podcast #4 "Who is Training the Platoon Leader?" We look at doctrine, as well as what is going on in the field, and talk about the roles and responsibilities of the platoon sergeant, as well as company members, and the PSGs role in training the Platoon Leader. This week we have a guest commenter join us as well as quotes for winners.
/topsarge
CSM Dan Elder, USA, Retired
@dandotelder
Podcast: Play in new window | Download