This week in episode #16 of the NCO Guide podcast I host Cmd. Sgt. Maj. Ken Graham, the incoming command sergeant major for the 20th CBRNE Command, Aberdeen Proving Ground, MD. In this episode we speak about broadening assignments for noncommissioned officers, and talk about a few things to consider in how to get selected, and ways to adjust to the changed environment. Nontraditional assignments can be rewarding and provide a unique perspective, and offer back to the force a more diverse leader with new tasks and skills.
/topsarge
CSM Dan Elder, USA, Retired
@dandotelder
Subscribe to our podcast on iTunes.
Subscribe to our podcast on Stitcher.
Subscribe to our podcast via RSS.
Our thanks to CSM Graham for participating in this discussion and wish him continued success. Statements here are personal opinion and do not reflect the official position of the US Army or DoD, participation in our interview sessions does not equal endorsement of any type. The NCO Guide is an unofficial news outlet of professional commentary and guided self-development from current and former Soldiers with the desire to share their expertise and experience and can be read at http://www.NCOGuide.net.
---
About our guest: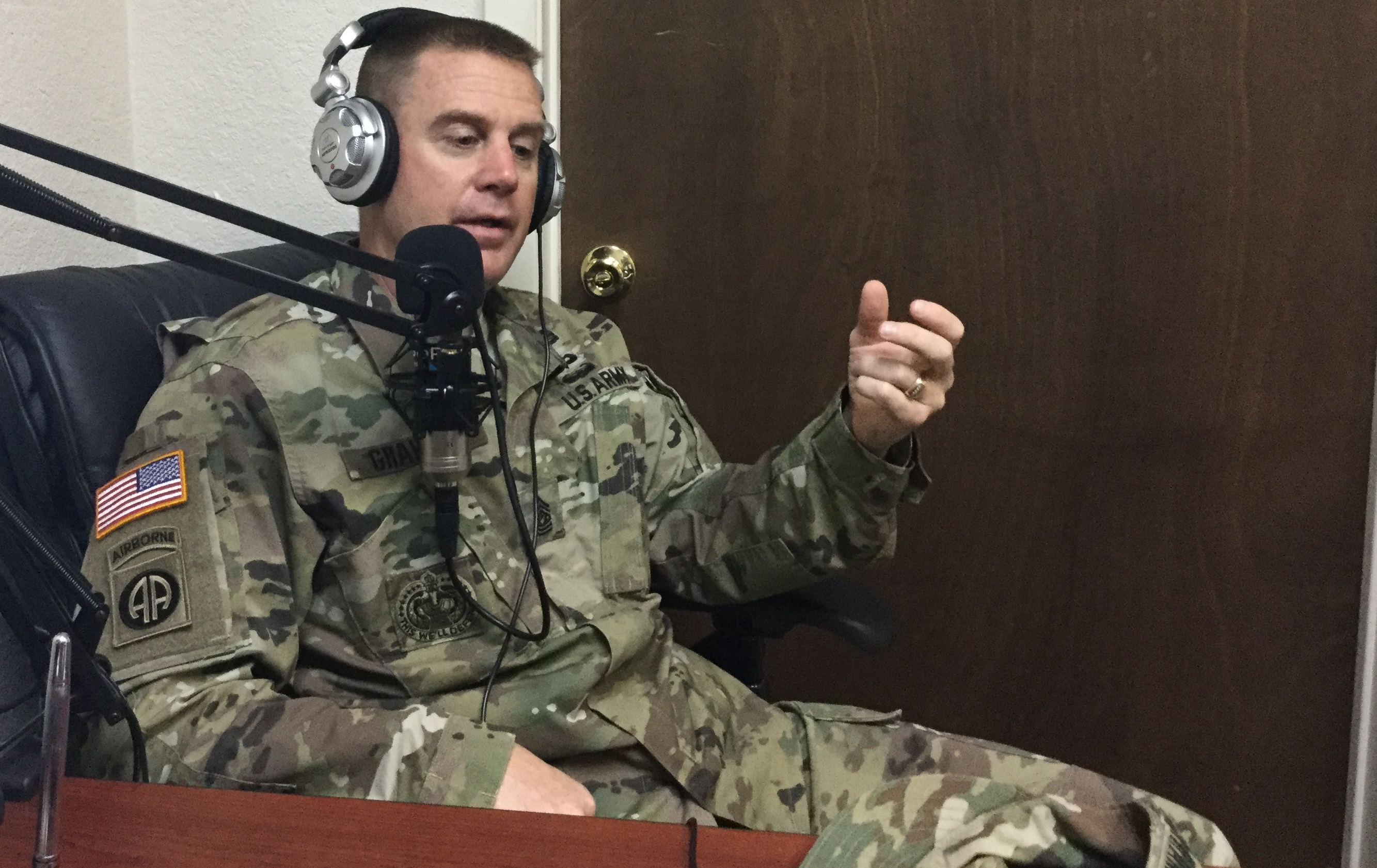 Command Sgt. Maj. Kenneth M. Graham
A native of Warren, Ohio, Command Sgt. Maj. Kenneth M. Graham enlisted in the U.S. Army on December 3, 1987, as
a Chemical Operations Specialist. After basic and advanced training at Fort McClellan, Alabama, he was assigned to
the 44th Chemical Company at Fort Hood, Texas.
Graham has served in every leadership position from squad leader to command sergeant major, with his most recent
assignment as Command Sergeant Major, U.S. Army Operational Test Command, Fort Hood, on April 24, 2014. Other
assignments include reconnaissance team leader, 68th Chemical Company, 1st Cavalry Division, Fort Hood; Chemical/
Biological/Radiological/Nuclear (CBRN) Non-Commissioned Officer, Battery C, 1st Battalion, 39th Field Artillery
Regiment (Airborne), Fort Bragg, North Carolina; CBRN Non-Commissioned Officer, 258th Military Police Company,
Fort Polk, Louisiana; Platoon Sergeant, 87th Chemical Company, 2nd Armored Cavalry Regiment, Fort Polk; Drill
Sergeant, 2nd Battalion, 48th Infantry, Fort Knox, Kentucky; CBRN Non-Commissioned Officer, 94th MP Battalion,
South Korea; Division Chemical Operations Sergeant and Division Chemical Sergeant Major, 82nd Airborne Division,
Fort Bragg; First Sergeant, 21st Chemical Company, 82nd Airborne Division, Fort Bragg; CBRN Sergeant Major, 13th
Sustainment Command (Expeditionary), Fort Hood; Sergeant Major for the U.S. Army Chemical Materials Agency,
Aberdeen Proving Ground, Maryland; Command Sergeant Major, 23rd Chemical Battalion, Joint Base Lewis-McCord,
Washington; Command Sergeant Major, 48th Chemical Brigade, Fort Hood; and Commandant, III Corps and Fort Hood
Non-Commissioned Officers Academy.
His overseas assignments include Operation Desert Shield/Storm (Kuwait/Iraq), Operation Joint Endeavor (BosniaHerzegovina),
and three deployments in support of Operation Iraqi Freedom.
Graham has a Bachelor of Science degree from Excelsior College. His military education includes U.S. Army
Sergeants Major Academy (Class 56), Advanced and Basic Noncommissioned Officer Courses, Primary Leadership
Development Course, Technical Escort, Mass Casualty Medical Responder Course, CBRN Fox Reconnaissance, Drill
Sergeant School, Jumpmaster, Air Assault, Battle Staff, Hazardous Waste Management, Combat Lifesaver School, and
Modern Army Combatives Level I.
Graham's awards and decorations include Legion of Merit, Bronze Star Medal (2 oak leaf clusters), Meritorious Service
Medal (3 oak leaf clusters), Army Commendation Medal (9 oak leaf clusters), Army Achievement Medal (8 oak leaf
clusters), Navy Meritorious Unit Commendation, Army Superior Unit Award, Good Conduct Medal (7 oak leaf clusters),
National Defense Service Medal, Korean Defense Service Medal, Armed Forces Expeditionary Medal, South West Asia
Service Medal with bronze star, Iraqi Campaign Medal, Global War on Terrorism Expeditionary Medal, Global War on
Terrorism Service Medal, Armed Forces Service Medal, Army Service Ribbon, Overseas Service Ribbon, Saudi ArabiaKuwait
Liberation Medal, Kuwait Liberation Medal, NATO Medal, Combat Action Badge, Master Parachutist Badge,
Canadian Parachutist Badge, Air Assault Badge, and the Drill Sergeant Badge. He is also a member of the Sergeant
Audie Murphy Club and a recipient of the Chemical Corps Honorable Order of the Dragon.
C
Podcast: Play in new window | Download