This "Sergeant's Book" was written in 1982 by CSM Robert L. Haga, then DCSM of the 3rd Armored Division. It was republished by my Regimental CSM when I was in the 12th Calvary Regt about 10-years later and it was issued to all the NCOs. I have kept this copy because though it is a bit dated, it seemed to make a lot of sense to me and I tried to follow CSM Haga's guidance throughout my career. I didn't know him and never served with him, but his words brought me inspiration.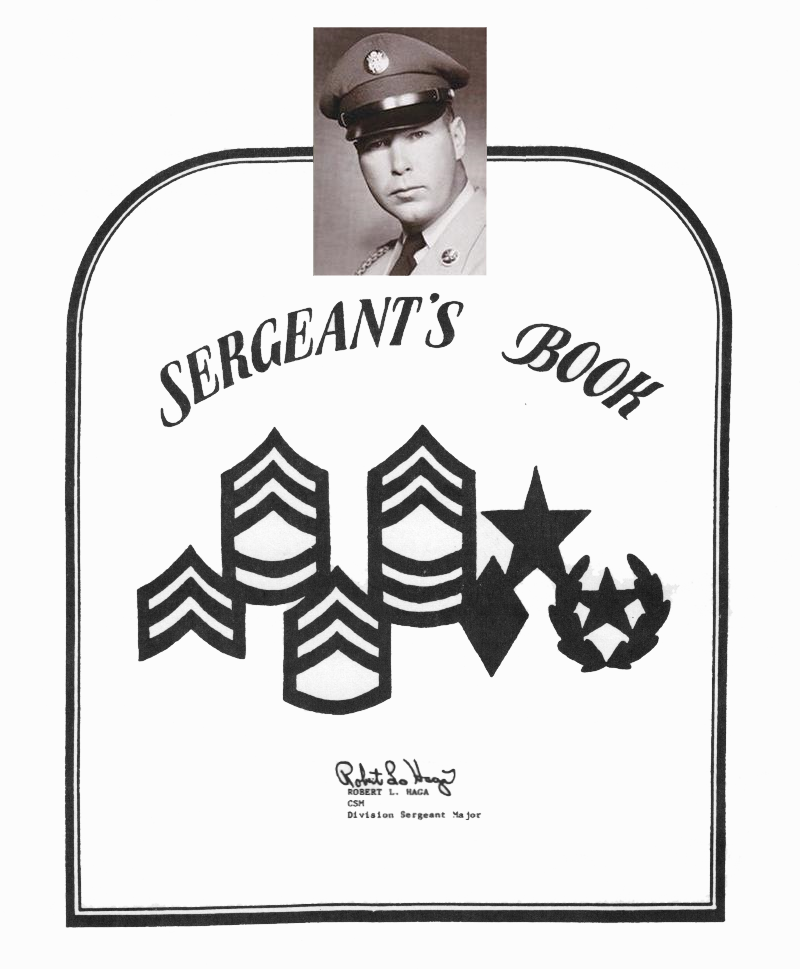 What's In The Sergeant's Book?
In the memo up front he stated "This Sergeant's Book is not a rehash of anything you've read concerning the role of the noncommissioned officer or sergeant's business. It is an expression of what sergeants ought to be and what sergeants ought to do. It is a written talk from me to you." Command Sergeant Major (Ret.) Robert L. Haga of Cullman, AL died Monday, September 19, 2016 at Floyd E. 'Tut' Fann Veteran's Home in Huntsville, Alabama.
So I must ask you almost 34-years later, are his thoughts and opinions valid for today's NCO, or now just interesting history?
Click to access SergeantsBook.pdf
//topsarge
CSM (Ret.) Dan Elder, USA
@dandotelder