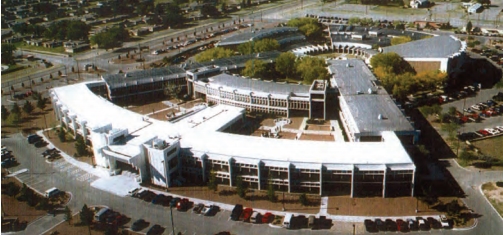 Has the time come to retitle a revered institution with a name that more accurately reflects the breath and scope of what is going on at the Sergeants Major Academy? The US Army Sergeants Major Academy (USASMA) was established by General Order 98 in July 1972 and began educating selected noncommissioned officers in January 1973. According to their first Command Sergeant Major  (and later Sergeant Major of the Army) Bill Bainbridge, he stated that "the Academy's mission is to prepare selected senior noncommissioned officers to assist future commanders at the division level and higher." Over time USASMA has gained a significant role in the the career progression of enlisted solders and I submit they have outgrown their 1972 name, and here is why.
Mission creep formally began for the USASMA staff in June 1981 when they became the proponent for developing the Common Core portion of the Advanced Noncommissioned Officer Course and then in October 1981  the Sergeants Major Academy was given operational control over the First Sergeant Course.  They eventually  became proponent of the newly created Primary Leadership Development Course (now the Warrior Leaders Course) as it was transitioned in throughout the Army. USASMA is also  responsible for the Common Core portion of the Advanced and Senior NCO Courses, the creation of and oversight for Structured Self Development (SSD), and they conduct Battle Staff NCO Course. They manage distance learning programs, The NCO Journal, the United States Army Museum of the Noncommissioned Officer and the Othon O. Valent Learning Resources Center. The last two are both historic repositories in their own right and well-respected research centers on critical noncommissioned officer knowledge. And recent changes moved all of the former Division and post NCO Academies from the Forces Command to under their watch. USASMA hasn't "only" prepared sergeants major for more than 30 years, yet their name has not reflected those changes. 
A name change should reflect their modern responsibilities and to do that one must understand their core purpose. According to their website the USASMA mission is:
"To provide professional military education programs that develop agile, versatile, and broadly-skilled noncommissioned officers and enlisted Soldiers capable of meeting the challenges of an increasingly uncertain and complex strategic operational environment."
To me, the name Sergeants Major Academy does not encapsulate that message and may likely confuse people inside and outside of the Army. With the creation of the Institute of NCO Professional Development to provide oversight to the Academy after the selection of a Command Sergeant Major as Commandant this is a natural maturation of the importance of the facility and its awesome capability. I propose a new name  and in my view Enlisted Leadership University (ELU) works, and here is why.
Enlisted – Why not Sergeant or Noncommissioned Officer? Merriam-Webster defines Enlisted as "serving in the armed forces in a rank below the rank of officers." Though USASMA clearly is involved across the full spectrum of the noncommissioned officer education system, the bottom line is not everyone they touch are NCOs. Yet. We should be inclusive, especially considering SSD 1 and WLC attendees may have not yet achieved noncommissioned officer status. Plus, as the Army refines its definition of lifelong learning it may choose to include professional development training earlier and earlier in a soldiers career and if so this name remains relevant well into the future.
Leadership – You can argue the course material until the cows come home but I would think we all can agree that what is ultimately being taught through all levels of enlisted professional development courses is leadership. Just as at a traditional educational institution you take courses across a broad spectrum and a student eventually degrees in a major, noncommissioned officers should probably major in at least in Leadership. Not Business Administration, Human Resources or Criminal Justice, but Leadership. In these times of scare tuition assistance dollars we need to ensure a balance between individual desire and Army requirements. Army Chief of Staff GEN Ray Odierno states in the opening of  ADP 6-22 Army Leadership that "Leadership is paramount to our profession." To that end enlisted soldiers and noncommissioned officers should strive to master leadership and our military educational institution should reflect that ultimate goal. Though branches and career training centers should provide the foundational technical training that would typically result in an Associates degree, beyond staff sergeant the noncommissioned officer becomes less technical and starts moving toward a generalist. Leadership is the common thread, and as such the capstone institution should espouse quality leadership as the ultimate in education.
University – Back to Merriam-Webster, they define Academy as "a school that provides training in special subjects or skills." This works perfect for our Noncommissioned Officer Academies (NCOA) and the branch-specific service schools, but in the new environment of USASMA and especially considering the overhaul of the course material, the Sergeants Major Course as an example is a rigorous environment that encourages critical thinking . Websters also list a University as "a school that offers courses leading to a degree (such as a bachelor's, master's, or doctoral degree) and where research is done," which is clearly happening there. The American Council on Education awards credit for every noncommissioned officer education course from WLC up to and including the Sergeants Major Course, and when linked with educational institutions like those affiliated with the Servicemembers Opportunity Colleges they tie in to a a variety of degree programs. 
The Sergeants Major Course (SMC) still remains a major part of what they do, but the times have been changing for 3o years. The creation of the Institute for NCO Professional Development was a milestone in the management of NCO Education and USASMA is their operational institution
This aint my first rodeo. Like usual I make a suggestion that is on the board but missed somebody's bullseye, so it wont hurt my feelers if we agree to a name change if is something other than ELU. Fine, pick your own name. Tell me in the comments below why my suggestion blows and what you would rather it be called, but I ask that as you think through the main issues that we can agree that the name Sergeants Major Academy does not adequately reflect the current roles and mission of the commandant and staffand that the name needs to change. I hope to spark further the discussion both in and out of the Army, so tell me what you think about this topic.
/topsarge
CSM (Ret.) Dan Elder
@dandotelder