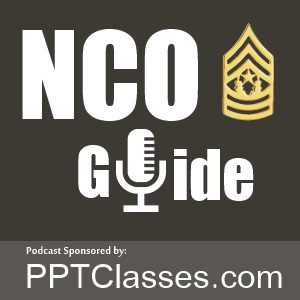 Standards and Discipline
This week on the NCO Guide CSM (Ret) Dan Elder and CSM (Ret) Archie Davis talk about Standards and Discipline in NCO Guide podcast #6. We look at and define Standards, review doctrine, and ask ourselves and YOU about standards and discipline?
Please add comments here in the comments section, or call our Hotline at (254) 853-4410, or use the Twitter hashtag #NCOGuide and tell us what you think.
/topsarge
CSM Dan Elder, USA, Retired
@dandotelder
Rate us on iTunes: https://itunes.apple.com/us/podcast/nco-guide/id785781702
Podcast: Play in new window | Download